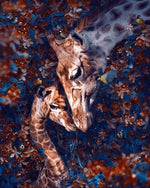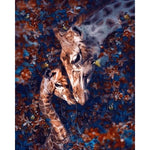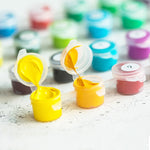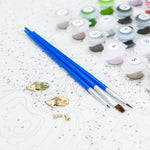 Please select an available variant
📦 Free Shipping. Taxes included
This paint by numbers represents a giraffe with her baby. They are surrounded by flowers.
Paint By Numbers Paradise offers several sizes of canvas.

40x 50 cm (no frame, diy frame or ready frame) 
50 x 65 cm (no frame, diy frame) 
60 x 75 cm (no frame, diy frame) 
If not, you can visit our paint by numbers giraffe collection to see all the paintings representing this magnificent mammal. If you want to see another animal, discover our collection of paint by numbers animals dedicated to paintings representing different species of animals.

Also, take advantage of our free shipping.