Paint By Numbers Shop
Choose from over 500 paint by numbers kits for adults. Hundreds of satisfied customers recommend this selection of products. Which one of them will you fall for?
---
Paint By Numbers Collections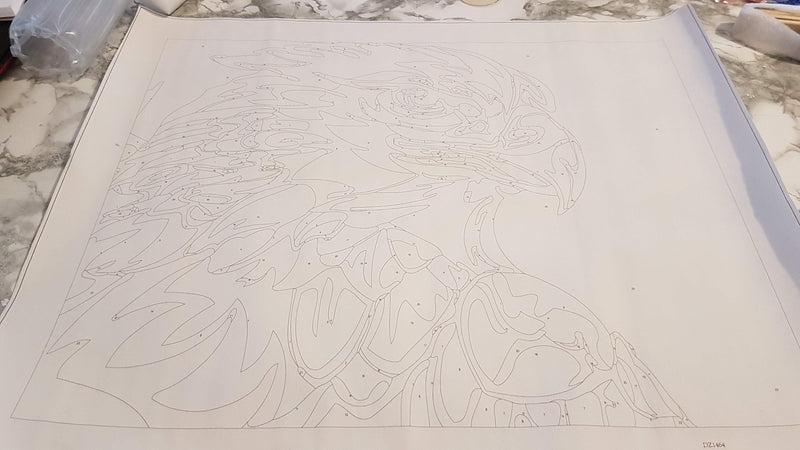 Step 1 : Prepare your material
Prepare your material (brushes, acrylic paint) and sit on a flat surface in a quiet space.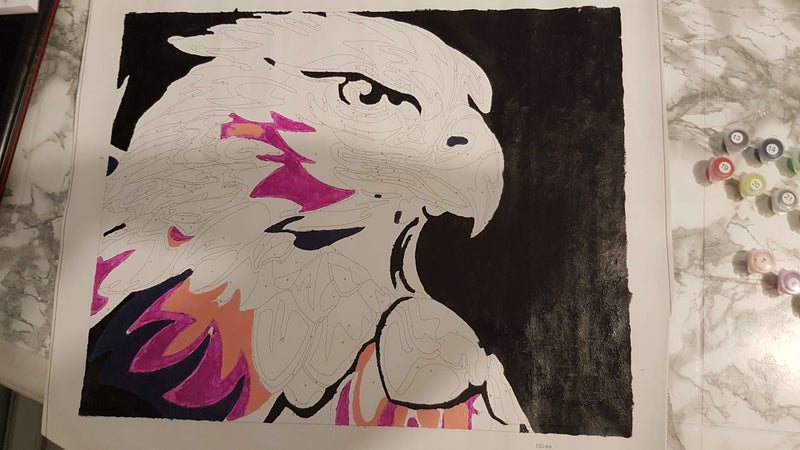 Step 2 : Paint respecting the colors
Start painting. Simply match the paint number (visible on the can) to the number on the canvas. It's time to isolate yourself from the outside world and relax by focusing on the painting.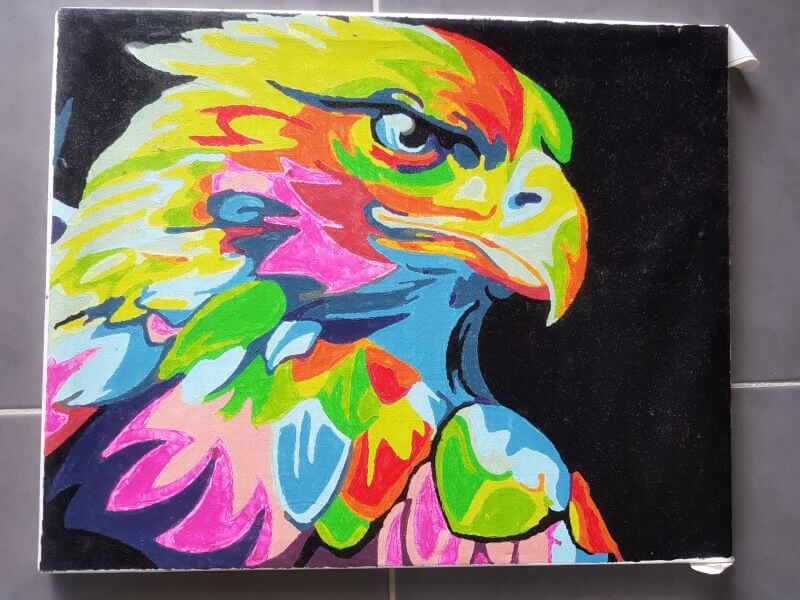 Step 3: Admire and enjoy your work
Once your painting is finished, you can put it on a frame (if you have one) and hang it on your wall.
The Benefits Of Painting By Number
Allows you to relax
There is no more wonderful feeling than producing your own work of art. Paint by numbers will help you forget your worries and relax. This activity will reduce your stress level while introducing you to painting.
Painting made easy
You don't need to have any special skills for this activity. Just follow the simple instructions provided and create beautiful works of art.
Decorate your home
What could be more satisfying than hanging your own creations on your walls?
Create stronger bonds with your loved ones
Sharing a common activity allows you to create or reinforce strong bonds with close friends or family members. Paint as a couple or with your siblings to create strong bonds.
Perfect gift
Finding a gift idea for a friend, spouse or family member can sometimes be tricky. Give a Paint By Numbers Kit to your loved ones. You can choose to give them a kit that they will have to complete themselves or that you have already completed.
A good introduction for children
This kit helps children to learn about painting. This activity allows them to have a better concentration, stimulates their thinking, teaches them patience and to be attentive to details.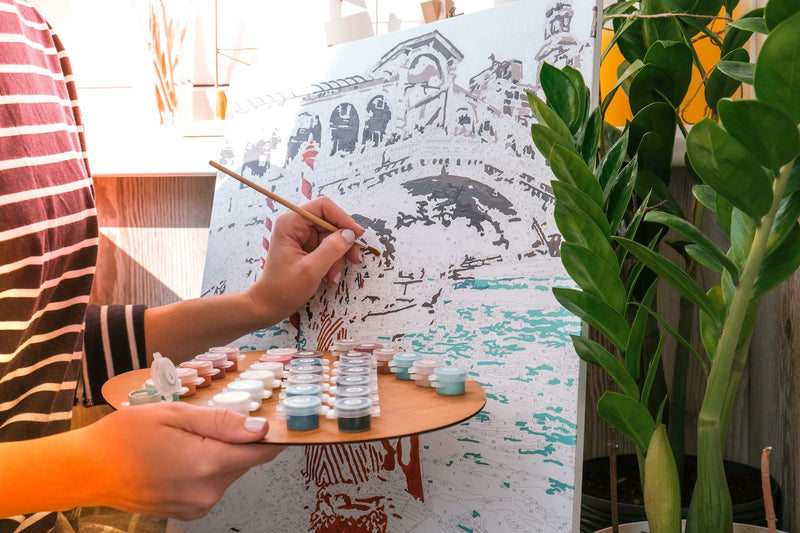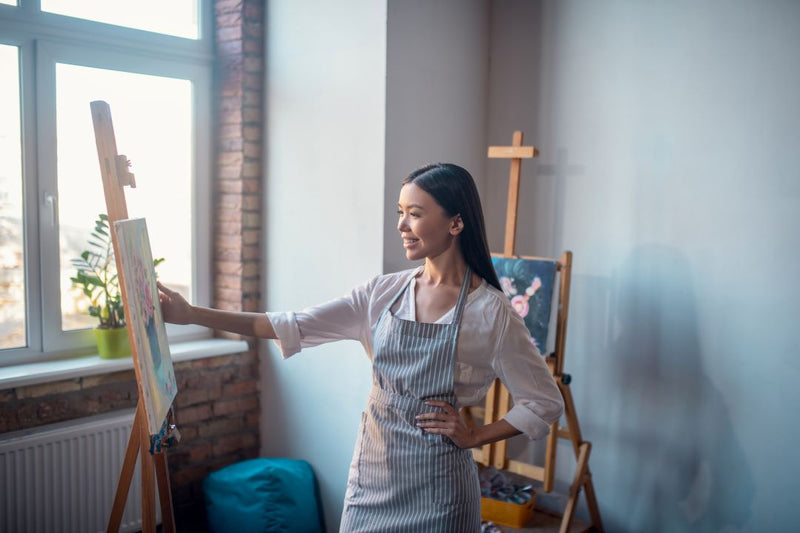 How Paint By Numbers reduces anxiety and stress
Art therapy is used to reduce stress, regardless of the individual's artistic level. American researchers have proven that engaging in an artistic activity does indeed reduce cortisol (stress hormone) levels.
At the end of the experiment, the researchers found that more than 75% of the participants had seen their cortisol levels drop.
According to the testimonies collected, most of the patients found the test very relaxing, with a level of anxiety that dropped within the first five minutes for some. Others reported being less haunted by intrusive thoughts and also an ability to put things into perspective.

Why not try art therapy with our paint by numbers.
Paint By Numbers Strategy
In this blog you will find different tips and tricks to make this activity easier.

You will also be able to know everything there is to know about paint by numbers, who invented this activity, its history, etc.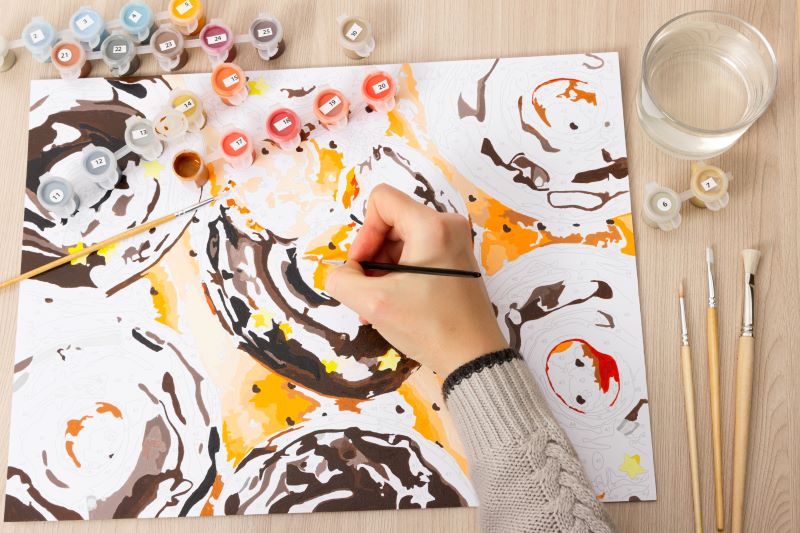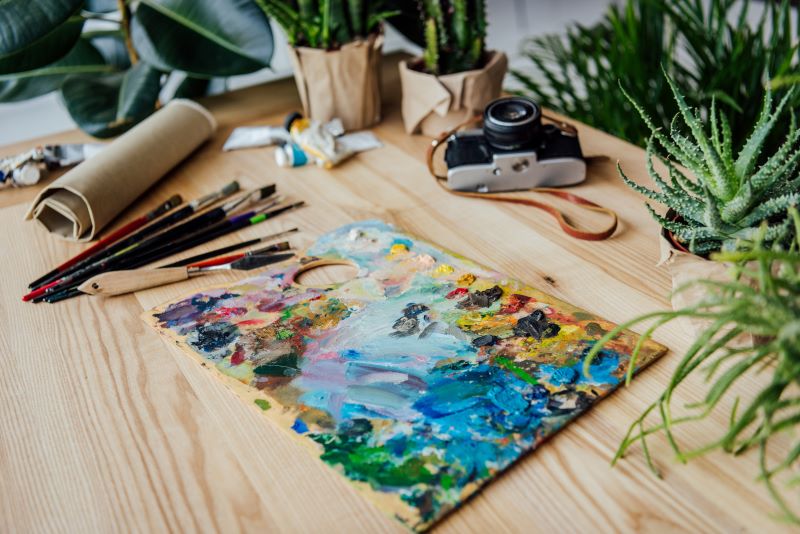 Art Blog
Check out our various blog posts about the different art forms and everything you need to know about painting.
Painting is one of the most enjoyable pastimes. It's a relaxing art form that frees up your creative spirit and reduces your stress level. Choose from our adult acrylic painting kits and immerse yourself in the world of creative art no matter what your level (beginner or expert). With our paint kits from Paint By Numbers Paradise, anyone can create masterpieces!
Who should buy paint by numbers kits for adults?
How and where to buy adult paint by numbers?
Free your inner artist and forget your stress with painting by numbers
Numerous paint by numbers themes and over 1,500 designs to satisfy all your desires
A photo of your choice in a personalized numbered painting
Painting by numbers, an entertaining and original gift
Painting by numbers, an artistic and creative activity that also promotes sharing