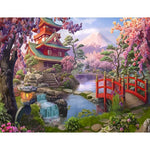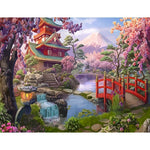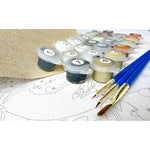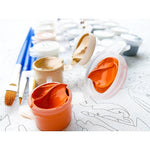 Please select an available variant
📦 Free Shipping. Taxes included
This paint by numbers depicts a traditional Japanese house. It features cherry blossoms and Mount Fudji in the background.
The paint-by-number kit is ready to use and contains all the necessary materials to create your work:
1 Numbered linen canvas (size: From 16 "x20"/40x50cm to 35 "x47"/90x120cm)
3 brushes of different sizes
Numbered jars of acrylic paint
A miniature photo of the artwork to guide you during the activity
A wooden frame (optional)
2 screws + 2 wall hooks (depending on the frame chosen)
Check out our blog post: The Complete Beginner's Guide to Paint By Numbers and learn to paint like an artist.