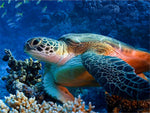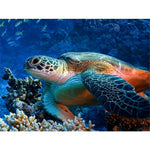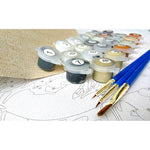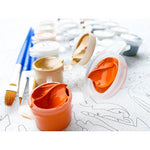 Please select an available variant
📦 Free Shipping. Taxes included
This paint by numbers represents a photograph of a sea turtle swimming peacefully near the corals.
The paint-by-number kit is ready to use and contains all the necessary materials to create your work:
1 Numbered linen canvas (size: From 16 "x20"/40x50cm to 35 "x47"/90x120cm)
3 brushes of different sizes
Numbered jars of acrylic paint
A miniature photo of the artwork to guide you during the activity
A wooden frame (optional)
2 screws + 2 wall hooks (depending on the frame chosen)
Check out our blog post: The Complete Beginner's Guide to Paint By Numbers and learn to paint like an artist.
You can visit the paint by numbers turtle collection which will show you this iconic image of the tropical seas. If you are not interested in the images of this reptile, you can discover all our models paint by numbers ocean.
Also, take advantage of our free shipping.